We've Harnessed the Strength of Organic Powders, Here's How to Use Them
Date 15th Mar 2019
This month we're releasing our Organic Nutrient Powders.
Powders are incredibly versatile! Add to tea, smoothies, juices, and even baked goods. Check-out more on what our favorite top-shelf organic powders are can do!
If you didn't already know, Spirulina is magical! Created from blue-green spiral algae, it's one of the most nutrient dense foods packed with vitamins and minerals like chlorophyll, essential fatty acids, iodine, beta-carotene, iron, manganese, and other powerful antioxidants.
Enjoy Neurogan Spirulina in this delectably bright-green smoothie recipe pulled from the Minimalist Baker.
- 1 medium ripe banana (previously peeled and frozen)
- 1/2 cup sliced cucumber (organic when possible // skin on)
- 3/4 cup light coconut milk (or other non-dairy milk)
- 1 cup spinach or chopped kale (organic when possible)
- 1 tsp spirulina powder* (or 3 Neurogan Spirulina Tablets)
- 1 Tbsp hemp seed (or sub chia seeds or vegan protein powder)
Green coffee comes from the unroasted seeds of Arabica coffee plant grown in the central rainforest of Peru. Unlike your standard morning cup of coffee, green coffee is decaffeinated and hosts a plethora of healthy nutrients including antioxidants and chlorogenic acid.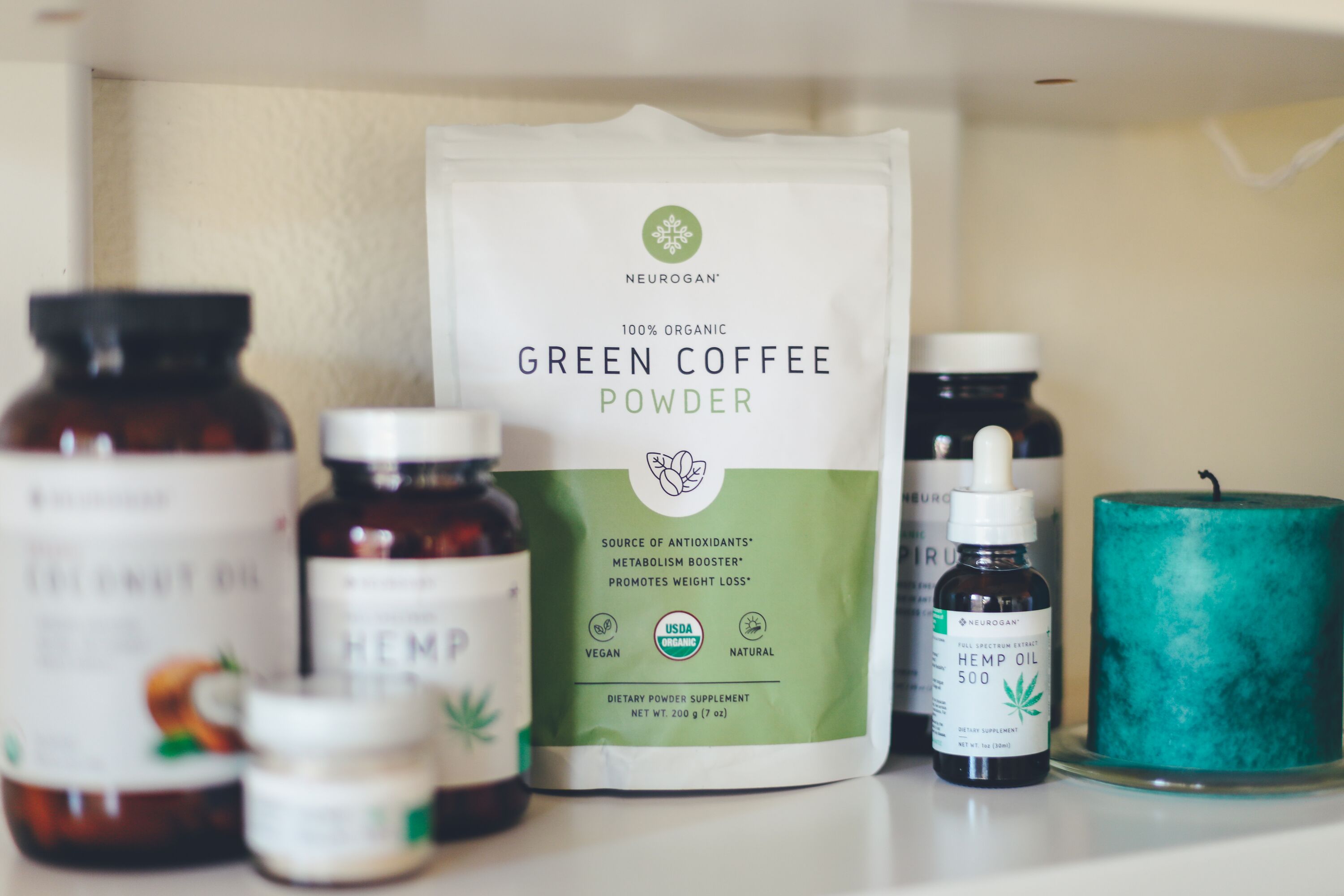 Use Green Coffee Powder in baking (at or under 450ºF), smoothies, or juices. We think the earthy taste pairs well with sharp acidic fruit flavors. Create a lovely weight-loss enhancing blueberry lemonade treat.
Blueberry Green Coffee Lemonade Elixir
-1 tbsp Green Coffee Powder
- 8oz Filtered Water
-8-10 blueberries muddled
-1/2 lemon, juiced (if you like extra tart, use a full lemon)
-Add Agave (until the mixture is at your perfect level of sweetness)
Any Q's?
We wish you best on your health journey! Contact our team with all of your questions.