Nutrient-rich superfoods are at your fingertips with our new alcohol-based Herbal Tinctures.
Why Choose Neurogan Herbal Tinctures?
⌘ Absorbs 60% faster than capsules and powders
⌘ Features well-known ingredients including maca, ginger, and oregano
⌘ Uses an alcohol-base for long lasting quality
⌘ Easy to measure & dose
⌘ Add to water for a tasty flare & nutrient boost
More on Alcohol-Based Tinctures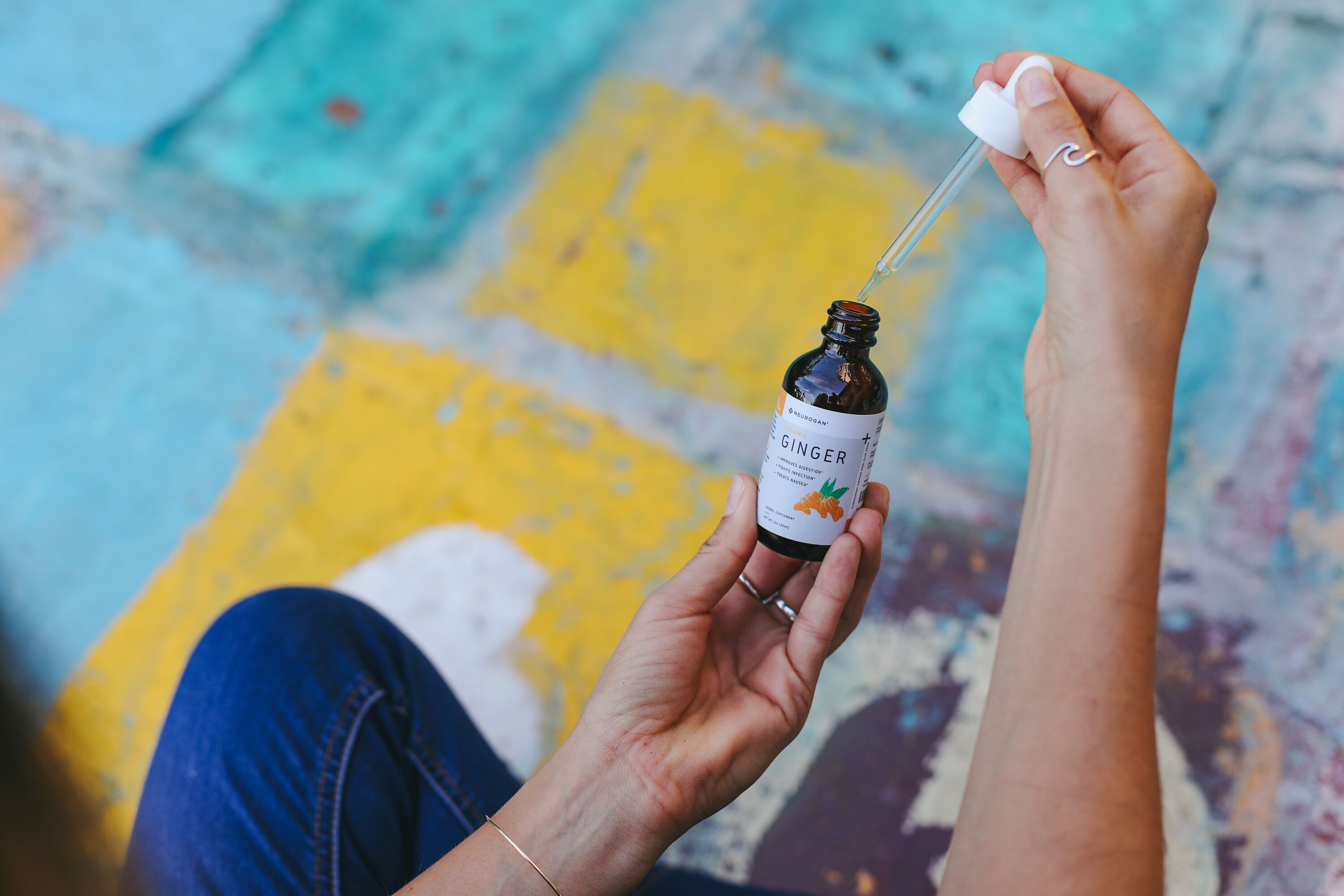 Tincture Composition
Our herbal tinctures feature a high-proof grain alcohol, an industry standard. Herbs are soaked in grain alcohol to transfer medicinal properties into the base. After this process, all of our extracts are diluted with pure distilled water.
Dosage & Quantity
In one dropper-full of our organic extracts there is less than 1 gram of alcohol. A two-dropper dose of tincture contains approximately the same amount alcohol as consuming a ripe banana. Don't worry - they will NOT get you inebriated.
Superior Lasting Quality
Due to the nature of alcohol, our tinctures have a lengthy shelf-life and are able to last long while staying bacteria free.
Alternatives
If you are consuming medication that does not permit alcohol, the alcohol in the tincture can be easily evaporated. Add the tincture to a glass of steaming water or tea!
Shop Neurogan 100% Organic Herbal Tinctures
We wish you the best on your health journey! Please do not hesitate to contact our support team with any questions.